The component focuses on informing and raising awareness among the population and businesses regarding e-services in Ukraine. As part of the third component, project experts help the Ministry of Digital Transformation of Ukraine create communication strategies both for the Ministry itself and for Diia, conduct public opinion research on digitalisation, and design communication materials for Diia services. Also, within the framework of the third component, it is planned to conduct training for employees of the communication department of the Ministry of Digital Transformation.
Another area of work is the development of the Paperless website, where we can learn how to use digital documents and receive administrative services online conveniently and quickly – from logging in to the Diia application or the portal to obtaining an electronic signature.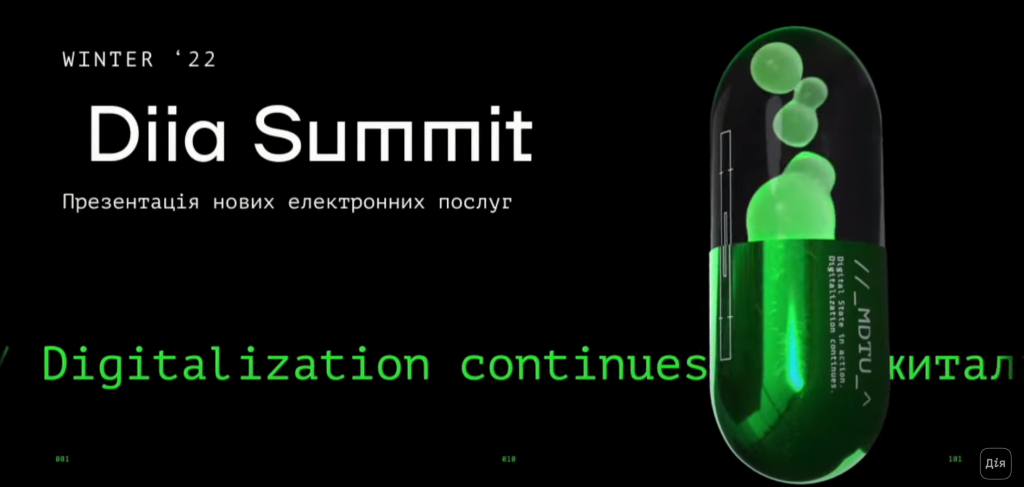 The component also supports the organisation and promotion of the Diia Summit, including the international format. For example, thanks to the cooperation of the Ministry of Digital Transformation and EU4DigitalUA, the first international Diia Summit was held on May 24, 2022, the broadcast of which was watched by more than 9,000 people. 1.6 million (including 235,573 EU citizens) learned about the event via social networks, and more than 517,100 watched the summit video there.